Zinc Sulphate Heptahydrate 33 ZnSO4
Physical

Density: 1.957
Mol Weight: 287.54
Odour: Odourless
Appearance: White crystalline
Specification

Zn: 33% min
Pb: 10 ppm max
As: 5 ppm max
Cd: 8 ppm max
Size: 18-20 mesh
Application area

1. Zinc sulfate heptahydrate is the main rawmaterial in the production of lithopone and zinc

salts, also used as a mordant dyeing, preservative

agent in wood and leather, emetic in medicine.

2. Zinc sulphate heptahydrate can prevent

disease in fruit tree nursery, cables manufacturing,

it`s an important auxiliary material in the production

of viscose fibers and fiber vinylon. In addition,

3. It also has applications in the electrolytic and

plating industry.

4. Used as feed additives

PACKING

( plastic lined, plastic woven bags)

*25kg/bag, 50kg/bag, 1000kg/bag

*1225kg/pallet

*18-25tons/20`FCL

Handling & Storage

Handling: Wash hands before eating. Use with adequate ventilation. Avoid breathing dust. Avoid contacting skin, eyes and clothing. Avoid prolonged or repeated exposure.

Storage: Keep in a tightly closed container, store in a cool, dry, ventilated place. Protect against physical damage. Isolate from all incompatible substances.

PAYMENT & DELIVERY

1. 30%min T/T in advance, the balance paid by the copy of B/L or L/C at sight.

2. 100% L/C at sight.

3. Western union

**Delivery time

Within 15 work days after order confirmation, or according to the quantity.
Baja Sulfat Magnesium
Baja cecair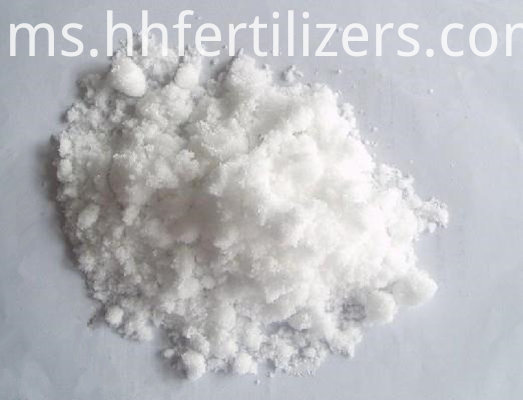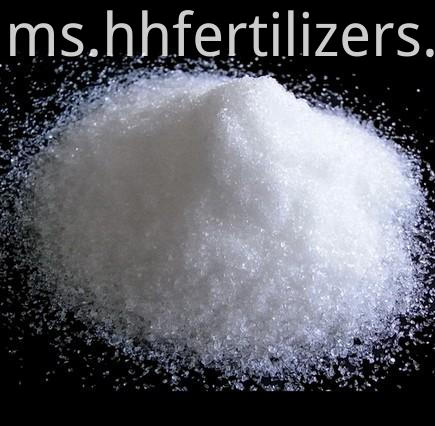 Kami adalah SHIJIAZHUANG HAN HAO TRAD CO., LTD, kami berdua perusahaan perdagangan dan pembuatan.Kami ditubuhkan pada Jun 2000, kilang kami terletak di taman industri HanJiawa, jalan lapangan terbang dekat & pelabuhan Tianjin.
Pada tahun 2015 jumlah kilang kami lebih dari 70000m2, kami mempunyai empat jalur pengeluaran teknik maju NPK, baja larut Air, Ammonium Sulphate, dan lain-lain. Ketibaan kapasiti pengeluaran tahunan 600000 tan. Jumlah pelaburan 0.15 bilion RMB. Produk kami dieksport ke Asia Tenggara, Afrika, Korea, Pakistan, Jordan, Tanzania, Kanada, Brazil, Uruguay, dan sebagainya.
Hubungi U s
Nama: Mandy Zhang
Mobile / Whatsapp / Wechat: +8618633068960
Skype: mandyzff
E-mel: mandy di hhfertilizer.com
Laman web: www.hhfertilizer.com
www.sjzhh.en.alibaba.com
Alamat pejabat: Bilik 713, Bangunan A, Diamond Plaza, Chang'an Daerah, Shijiazhuang, Wilayah Hebei, China
Kategori produk : Baja Unsur Sederhana Dan Mikro